Konferencja w sprawie dyrektywy Bieńkowskiej – Polacy to nie Finowie i militaryzacja uchodźców
Przed kilkoma dniami w Gdańsku odbyła się konferencja poświęcona zakończeniu prac nad unijną dyrektywą o broni palnej. Chcecie Państwo wiedzieć o czym rozmawiano na konferencji? Dowiecie się z niniejszego filmu. Zapraszamy do oglądania!
Wesprzyj Fundację Ad Arma dowolną kwotą w lutym. Spośród osób, które to zrobią wybierzemy 30, które obdarujemy! Do rozdania mamy 5 koszulek, 10 plakatów, 15 płyt DVD. Na uwagę zasługuje zwłaszcza, nieprezentowany do tej pory plakat formatu B1 "Krótki kurs obsługi karabinu AK i pochodnych".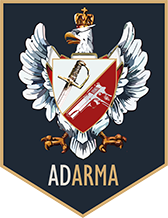 87-162 Krobia


  +48 731 160 382


  fundacja@adarma.pl
Pn- Pt: 8:00 - 15:30
Sobota: 8:00 - 15:30
Niedziela: Zamknięte
Copyright © 2023 Fundacja Ad Arma. All rights reserved.