Sojusznicy i partnerzy USA na Wschodniej Flance i nie tylko
Warto słuchać jak patrzą na nasze sprawy nasi sojusznicy.
Rola sojuszników i partnerów USA w naszym rejonie.
"The Role of Allies and Partners in U.S. Military Strategy and Operations"


Można się zdziwić.



Zachęcamy do zapisania się na nasz
newsletter na stronie www.adarma.pl
Tam znajdą Państwo więcej informacji dotyczących praktycznego prawa do życia, oraz bezpieczeństwa państwa.



Chcesz wesprzeć Fundację Ad Arma – wejdź na:
https://adarma.pl/wesprzyj/

Za wsparcie serdecznie dziękujemy!!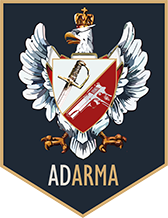 87-162 Krobia


  +48 731 160 382


  fundacja@adarma.pl
Pn- Pt: 8:00 - 15:30
Sobota: 8:00 - 15:30
Niedziela: Zamknięte
Copyright © 2021 Fundacja Ad Arma. All rights reserved.