Po co w Polsce 82 Dywizja – czy nas obroni?
W okolice Rzeszowa USA przerzuca elementy 82 Dywizji.
To ta, która ochraniała ewakuacje z Kabulu.
Polski rząd cieszy się ze wsparcia, a Amerykanie otwarcie mówią, że to osłona ewakuacji z Ukrainy amerykańskich obywateli.


Dziękujemy za wsparcie. Bez niego nie zdziałamy wiele.

Chcesz wesprzeć Fundację Ad Arma – wejdź na:
https://adarma.pl/wesprzyj/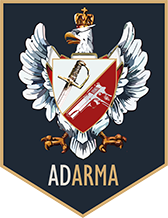 87-162 Krobia


  +48 731 160 382


  fundacja@adarma.pl
Pn- Pt: 8:00 - 15:30
Sobota: 8:00 - 15:30
Niedziela: Zamknięte
Copyright © 2022 Fundacja Ad Arma. All rights reserved.