Minister MON Błaszczak ogłosił zakup amerykańskich wyrzutni rakiet M142 HIMARS. Zapowiedziano zakup aż 500 sztuk tej artylerii rakietowej. Czy w końcu Fundacja Ad Arma może przestać narzekać na stan artylerii w WP? Jak to jest w rzeczywistości? Odpowiedzi na te i inne pytania w materiale

Link do materiału " Z Trumpem jak z Napoleonem": https://www.youtube.com/watch?v=LMUI40hjvmk

Jeśli podoba się Państwu to co i jak robimy, prosimy o wsparcie Fundacji Ad Arma.

Numer konta: 64 1020 5011 0000 9802 0292 2334
Fundacja Ad Arma
87-162 Krobia

Zapraszamy na naszego Facebooka: https://www.facebook.com/fundacjaAdArma
Zapraszamy na Twittera: https://twitter.com/Ad_Arma_
Raporty Fundacji Ad Arma: https://adarma.pl/biblioteka/

https://adarma.pl/wesprzyj/ – szybkie przelewy online
Dziękujemy za każdą pomoc. Bez niej nie zdziałamy wiele.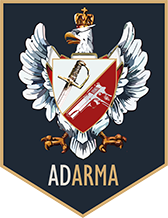 87-162 Krobia


  +48 731 160 382


  fundacja@adarma.pl
Pn- Pt: 8:00 - 15:30
Sobota: 8:00 - 15:30
Niedziela: Zamknięte
Copyright © 2022 Fundacja Ad Arma. All rights reserved.