Rzeczywistość jest opisana. Co dalej z Wojskiem Polskim?
Postanowiliśmy przygotować dla Państwa takie robocze zestawienie stanu debaty publicznej w RP w postaci "Notatki nt. oceny działań dotyczących modernizacji SZ RP". Link do pobrania poniżej.
Ponadto wśród w pracach Fundacji znajduje się dokument prawny dotyczący dyscypliny w WP. Jeśli znalazłby się chętny mecenas, który chciałby nas wspomóc w tym trudzie to poprosimy o kontakt
Link do pobrania notatki: https://adarma.pl/2022/12/23/notatka-nt-oceny-dzialan-dotyczacych-modernizacji-sz-rp/
Jeśli podoba się Państwu to co i jak robimy, prosimy o wsparcie Fundacji Ad Arma.
Numer konta: 64 1020 5011 0000 9802 0292 2334
Fundacja Ad Arma
87-162 Krobia
Zapraszamy na naszego Facebooka: https://www.facebook.com/fundacjaAdArma
Zapraszamy na Twittera: https://twitter.com/Ad_Arma_
Raporty Fundacji Ad Arma: https://adarma.pl/biblioteka/
https://adarma.pl/wesprzyj/ – szybkie przelewy online
Dziękujemy za każdą pomoc. Bez niej nie zdziałamy wiele.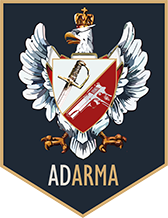 87-162 Krobia


  +48 731 160 382


  fundacja@adarma.pl
Pn- Pt: 8:00 - 15:30
Sobota: 8:00 - 15:30
Niedziela: Zamknięte
Copyright © 2023 Fundacja Ad Arma. All rights reserved.