Amerykański AR w rękach "AKowca"
Recenzja subiektywna, nieopłacona.
Od Państwa zależy czy będzie to początek nowej serii na kanale. Jeśli się spodoba to pójdziemy w tą stronę.
Karabinek AR-15 Smith & Wesson M&P-15 Sport II
Celownik Vortex Crossfire Red Dot
Ładownica TRAINING MINI RIG (TMR) z firmy Helikon
Jeśli podoba się Państwu to co i jak robimy, prosimy o wsparcie Fundacji Ad Arma.
Numer konta: 64 1020 5011 0000 9802 0292 2334
Fundacja Ad Arma
Raporty Fundacji Ad Arma: https://adarma.pl/biblioteka/
https://adarma.pl/wesprzyj/ – szybkie przelewy online
Dziękujemy za każdą pomoc. Bez niej nie zdziałamy wiele.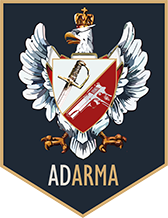 87-162 Krobia


  +48 731 160 382


  fundacja@adarma.pl
Pn- Pt: 8:00 - 15:30
Sobota: 8:00 - 15:30
Niedziela: Zamknięte
Copyright © 2023 Fundacja Ad Arma. All rights reserved.