Ideowy wojownik to konieczność, nie bajka dla dzieci
Tym, którzy znają język angielski polecamy kanał "Warrior Poet Society". Filmiki tam publikuje John Lovell, weteran US Army, który w swoich materiałach łączy zamiłowanie do strzelectwa z byciem odpowiedzialnym mężem, ojcem i obywatelem. John razem z kolegami tworzy okraszone humorem filmiki i podcast na temat broni palnej. Zachęcamy do zapoznania się z twórczością poetów wojowników

Link do filmiku: https://www.youtube.com/watch?v=Mug7JSl0e7E


Jeśli podoba się Państwu to co i jak robimy, prosimy o wsparcie Fundacji Ad Arma.

Numer konta: 64 1020 5011 0000 9802 0292 2334
Fundacja Ad Arma

Raporty Fundacji Ad Arma: https://adarma.pl/biblioteka/

https://adarma.pl/wesprzyj/ – szybkie przelewy online
Dziękujemy za każdą pomoc. Bez niej nie zdziałamy wiele.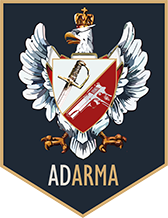 87-162 Krobia


  +48 731 160 382


  fundacja@adarma.pl
Pn- Pt: 8:00 - 15:30
Sobota: 8:00 - 15:30
Niedziela: Zamknięte
Copyright © 2023 Fundacja Ad Arma. All rights reserved.